If someone were to ask you what makes a married couple hot, what would you say? This list of the top 10 hottest married celeb couples of 2011 did not just take into account how good they look together, but also how well these couples seem to relate to each other and how they navigate the highs and lows that inevitably come with marriage with the [extreme] added stress of living life in the limelight.
Here's the list….
1. President Barack Obama & First Lady Michelle Obama: What more can be said about the First Couple of the United States of America? They have obviously weathered many storms to get to where they are today, but they remain solid as a rock. From their obvious friendship and closeness to their grace and elegance, this 19-year marriage veterans make the White House look oh so good :)
2. Will Smith & Jada Pinkett-Smith: Married since 1997, this power couple have worked hard together to make their blended family (children Willow and Jaden, and Trey, Will's son from his previous marriage) an absolute success. Always loving and romantic with each other, Will & Jada were plagued by divorce rumours this past summer. However, this beautiful couple has continued to reaffirm their committment to each other and to the family they have built together.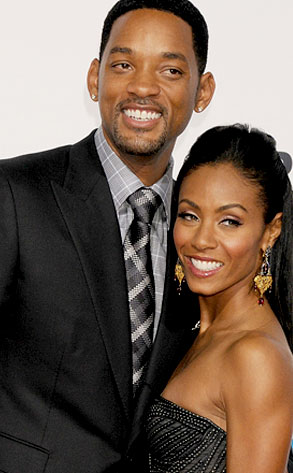 3. Boris Kodjoe & Nicole Ari Parker-Kodjoe: Termed "The Hottest Passionate Couple" by Ebony Magazine early this year, Boris and Nicole look absolutely amazing together. They have somehow managed to continue to keep their 6 year marriage fun, alive and very sexy. After all this time together, you can still catch them on Twitter flirting with and admiring each other-and that is how it should be. It is great to see how they are continually able to keep their romance alive as they care for their young daughter Sophie who has spina bifida. Keeping a marriage spicy is always difficult with a child that needs special care, but the Kodjoes have certainly suceeded in keeping their relationship a priority.
4. Sean "Jay-Z" Carter &  Beyoncé Knowles: Definitely the most talked about couple of the year, "Jay" and "B" have probably been the most talked about couple of every year since they started dating in 2002. Now three years after they got married, this happy couple are expecting their first child in the new year. Shattering records together and apart, yet keeping their relationship completely private, Jay-Z and Beyoncé are poised to have their most exciting year yet.
5. Carmelo Anthony & La La Anthony: Termed the "First Couple of the NBA" by The New York Times since Carmelo's trade to the New York Knicks, Carmelo and former Munaluchi cover star La La Anthony are a couple to watch. We got a glimpse into the events leading up to their wedding in the highly successful "La La's Full Court Wedding", and again into their lives as they made their way to New York in "La La's Full Court Life." Both shows were executive produced by the couple. Young, ambitious, successful and devoted parents to their son, Kiyan, La La and Carmelo are poised to achieve even better things.
6. Cory Hardrict & Tia Mowry-Hardrict: Back in January, we just couldn't resist featuring the absolutely breathtaking 2008 wedding of this lovely couple. It was so exciting to see their love then and it is even more exciting now. We got to see a bit more of Cory and Tia during the season of Tia and her twin sister Tamera Mowry-Housley's record-breaking reality show, "Tia & Tamera." We watched as Cory brought laughter to his wife's lips time and again, and supported her through her pregnancy. These two are now proud parents of their first child, baby Cree. The new season of "Tia and Tamera" is sure to show the wonderful connection between Tia and Cory.
7. Djimon Hounsou & Kimora Lee Simmons: Mother, fashion designer, author, and extremely busy businesswoman Kimora Lee Simmons found love again with multitalented actor Djimon Hounsou after her separation and eventual divorce from business mogul Russell Simmons. Together, the two are juggling a happy blended family along with their busy careers. According to Kimora, Djimon is her "reality check" while she's his "fabulosity check." Real and fabulous, Kimora and Djimon show that there are, indeed, second chances in love.

8. Julius Tennon & Viola Davis: If you've seen Viola Davis in any movie, you can attest to the fact that the woman is a scene-stealer. The brilliant and beautiful Julliard-trained actress finally received the credit she deserved when she blew everyone away with her incredible performance in the 2008 movie, "Doubt", in spite of the fact that she had only a few minutes in the movie. She has been the talk of the town this year because of her critical performance as Aibileen in this year's unlikely blockbuster, "The Help." However, the greatest blockbuster of Davis' life has been her marriage to her husband, fellow actor Julius Tennon. Married since 2003, the two are striking together. They expanded their wonderful family when they adopted a baby girl this year, adding to the beautiful glow that they already have.
9. Salim & Mara Brock Akil: This was a great year for the Akils and their company, Akil Productions: their TV show, "The Game", was resurrected on BET this year after a campaign and continued demand by disappointed fans who were surprised and upset that it was discontinued by The CW; "The Game" shattered records upon its return to television; their romantic comedy, "Jumping the Broom", was the #1 comedy in America during its opening weekend – beating out the Kate Hudson-led competition "Something Borrowed"; and they were tapped for the remake of the classic movie "Sparkle." Perhaps, the best career news for them is the multiyear deal with Viacom's BET to develop scripted projects for the network. Now, that is something to smile about. However, it seems the couple's biggest smiles are meant for each other. They have somehow figured out the difficult feat of working together, loving together and raising a family together (the couple has 2 sons) while looking great and keeping their relationship alive. If these 2 don't personify partnership, I don't know who does.
10. Tamia & Grant Hill: This couple has been married for 12 years, but you'd never know it. Always private and low-key, these two always look completely happy, at peace and in love with each other. The Phoenix Suns NBA star has been devoted to his singer-songwriter wife and children since their marriage and has been her support through her struggle with multiple sclerosis; and she has been with him through several career-threatening injuries. Not your typical baller, Grant produced a documentary this year; while Tamia is working on her album slated for release next spring. Tamia & Grant embody deep support for each other and prove that, for them at least, family comes first. For that reason alone, they are fabulous together but it doesn't hurt that they also look wonderful next to each other.

You've read the list of my top 10 hottest celeb couples of 2011. Of course, this list is not exhaustive so let me know who you'd add to the list. Share your thoughts!
{Image Credits: Political Articles;  E! Online; Media Outrage; The Maven Report; Munaluchi Bride Magazine; Munaluchi Bride Magazine; Africanvibes; Black Thespian; Hollywood Reporter; Orlando Sentinel}